The movie tangled is a Masterpiece….. Both Byron Howard and Nathan greno must have struggled a lot to construct such a masterpiece… Everything in this movie was absolutely brilliant… whether it is the story or the screenplay… everything was absolutely brilliant…. The songs were extremely pleasant to hear ….Before watching this movie I really didn't expect that this movie might turn into one of my favorites… When I was very young I remember reading a tale with this story… So I was really surprised to watch that tale as a movie… I loved it.
I also loved the character Eugene as a thief….. When he tries to escape from the cobs after sealing the precious possession of the King and Queen he finds a very beautiful tower hidden in the forest… In order to save his life and to save his precious possession he climbs over the tower… I felt that this part of story was a very good beginning….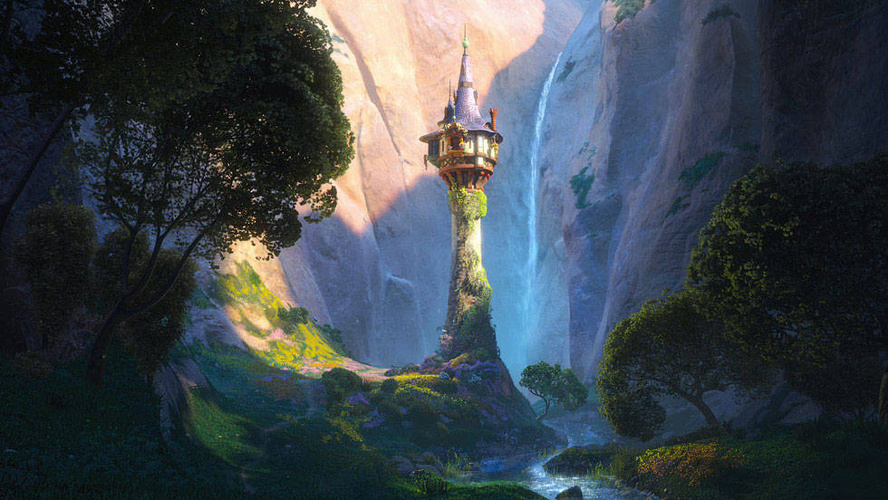 The next part I loved is the dream of Rapunzel which was to see the lanterns from very near as it was lighted up in the sky every year just on her birthday…. After making an agreement Eugene takes the girl to see the lanterns and both of them falls in love with each other…. I personally felt that the song "all those days watching from the windows" was great and pleasant to hear!!!!!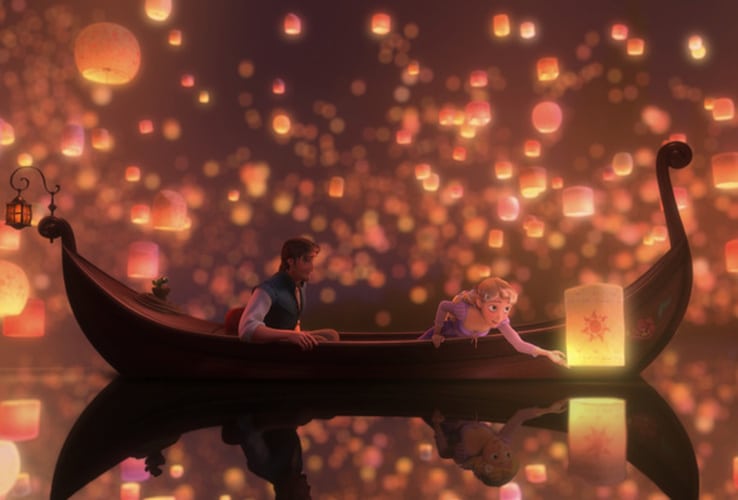 Well… then comes the climax… I tell you… I really didn't expect such a shocking and lovable climax… I think I don't need to write about the climax here… You might have watched the movie… Even those who didn't watch until now watch it first... If I write about that you won't be able to get the thrilling experience that I got……..